What We Do
One of a kind Metal Sculptures.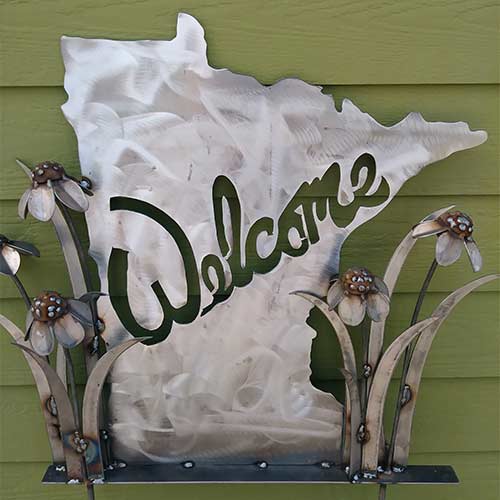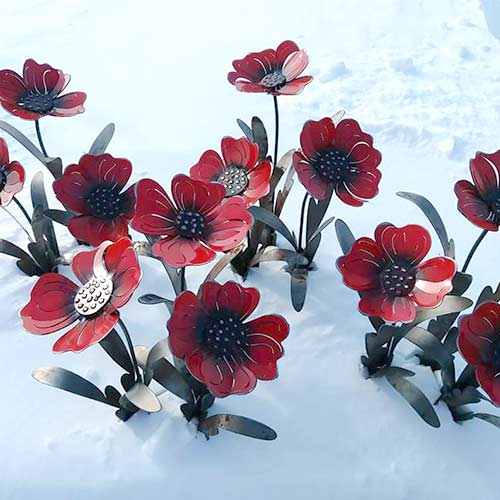 "Jody and Kim Reinardy are husband and wife. Joe Fliegel, the third partner, is Kim's brother. Our children Elizabeth and Matthew Reinardy also help by coming up with their own cute designs. Our venture started out a few years back with the love of gardening, as we had many large gardens. It was at about that point that we yearned for one-of-a-kind original sculptures throughout our gardens. So we began by making a few items for our own yard, and from there we shall say that things Blossomed and we started making sculptures for friends & neighbors ultimately leading for us to do a handful of art shows. Our passion is truly one of a kind metal sculptures."
If you are looking for metal art this is the only place to go. They even added to the item we liked with something we saw on another item in the garden.
Absolutely beautiful Metal Garden Art…All made by a very friendly and talented family!! This something you don't want to miss!!
So much to choose from!!! The pieces are amazing!!!